Residential Moving
At Gold Star Movers we've been relocating and moving clients all across Toronto and the GTA for over 10 years. Our dedicated team of movers can assist you in relocating effortlessly without lifting a finger. From packing to delivery to unpacking we have the experience and manpower to make moving a hassle free process.
How Can We Help?
Packing – You'll be settled in no time! Our professional moving teams work quickly and carefully to finish most residential moves in just one day.
Moving – Take the worry out of relocation. Whether you're moving across  the city of across Canada, our movers deliver comprehensive planning and a dedicated crew to take you where you're going, stress-free.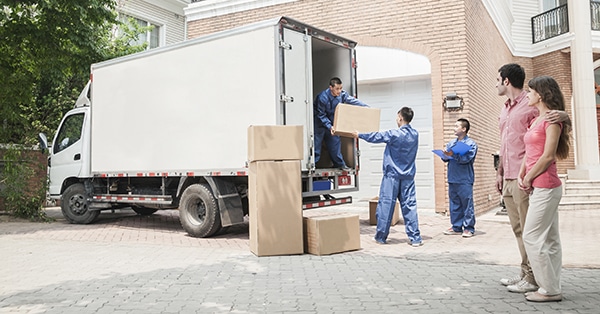 Pay Attention to Details
Before you settle on your residential moving company of choice, make sure to ask questions about the quality of the work itself.
Will the movers be wrapping and padding all of the furniture with blankets, and covering it with shrink wrap?
Will they be using floor runners to protect the floor from dirt and scratches?
What will they use to protect your more fragile belongings?
When will your belongings arrive after leaving the loading location?
There are other questions you can come up with on your own, but be sure to ask them prior to hiring the moving company to prevent any last minute problems or conflicts. Gold Star Movers is fully bonded and insured company with a long history of operation. We provide top-notch residential moving services performing the unique packing and wrapping technique, and using quality moving supplies.
Make sure your moving is insured
Insurance of your belongings, home and the company's employees is another important aspect that you need to concern yourself with when picking residential moving companies whether for long distance or residential moving. When asking a moving company about insurance, make sure to ask specific questions such as how much they are insured for, how much is the deductible, and if they have had any claims filed against them in the past year. Hiring a fully insured and bonded company will also guarantee that the employees are professional movers and not simply day labourers.

Testimonials
What We have Done
Take a look at what some of our customers are saying about us.
This is the second time I've used Gold Star Movers to aid me with a move. I don't usually write reviews but I couldn't not for them. Their service was absolutely impeccable.
The guys have been fast, careful, and professional. The communication with them to arrange for the move through email and phone was great. I loved their flexibility with the cancellation policy.
By far the best moving services I have ever used. The guys are like machines. They were friendly, honest, fast, punctual and did the job in the most efficient way as possible.

See Us In Action
Business Partners
Take a look at our movers hard at work. You won't be disappointed with our service and staff.